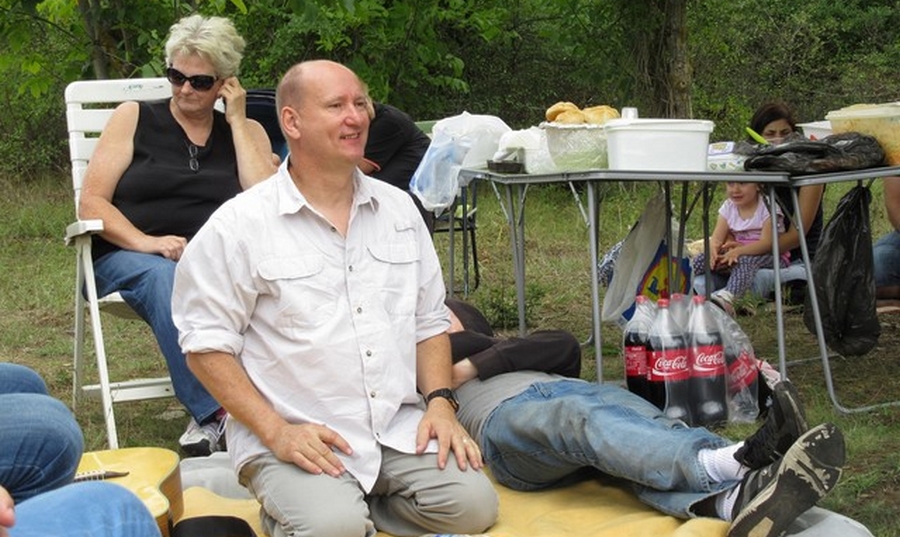 Okay, here's some background information, long and maybe boring to many. But we want it to be out there, so that we are clear and open about who we are.
Worship With Us Ministries is a Canadian Registered Charity founded by John and Jane Goodwin. The charity was registered January 1, 2003. We spend our efforts creating opportunities for encounters with God.
We are based in Canada, called here by God, and love this land. So we work in the mission field outside our door in teaching and preaching, worship, conferences, seminars and more. It is our great delight to frequently partner with Christian churches and ministries for events. We also minister at lots of different churches and denominations - its one way God connects the body together!
Our goal is to multiply praise. To this end we write and sing original worship songs, and songs that we hope will point people to God.
Here we'll try and cover some of the information that people want or need to know.
What 'denomination' are you?
John and Jane are ordained with the Independent Assemblies of God International, Canada. See website, www.iaogcan.com
Through the years John and Jane have developed a wide range of experience. As a child John and Jane were both Christened in the Church of England/Anglican Church. John attended Sunday School at a Baptist Church, (Carter's Lane). Then went with a friend, to Methodist Sunday School. This was all either imposed, or a matter of following friends, of course. Jane grew up Anglican but stopped attending church before moving to England to marry John. "It wasn't until later that we got our real revelation..."
Says John, "We started out as Methodists, at Long Lane Methodist Church in Halesowen, England. This was our first home church, where we grew with some wonderful Christian people. There we learned about the Holy Spirit, and it was in this place, before I was even a Christian, that I was first so moved by the Spirit of God in worship that I thought, 'This is how church is supposed to be!'"
As Christians John and Jane have attended various Charismatic/Pentecostal churches, United, Brethren In Christ and non-denominational churches. They're comfortable leading worship in all these different branches of the church. "Its like visiting the relatives!" John and Jane have been in leadership in local churches for years, and most recently served as elders at Jubilee Stratford for three years before planting a new church in St. Marys Ontario, where they continue to serve as pastors.